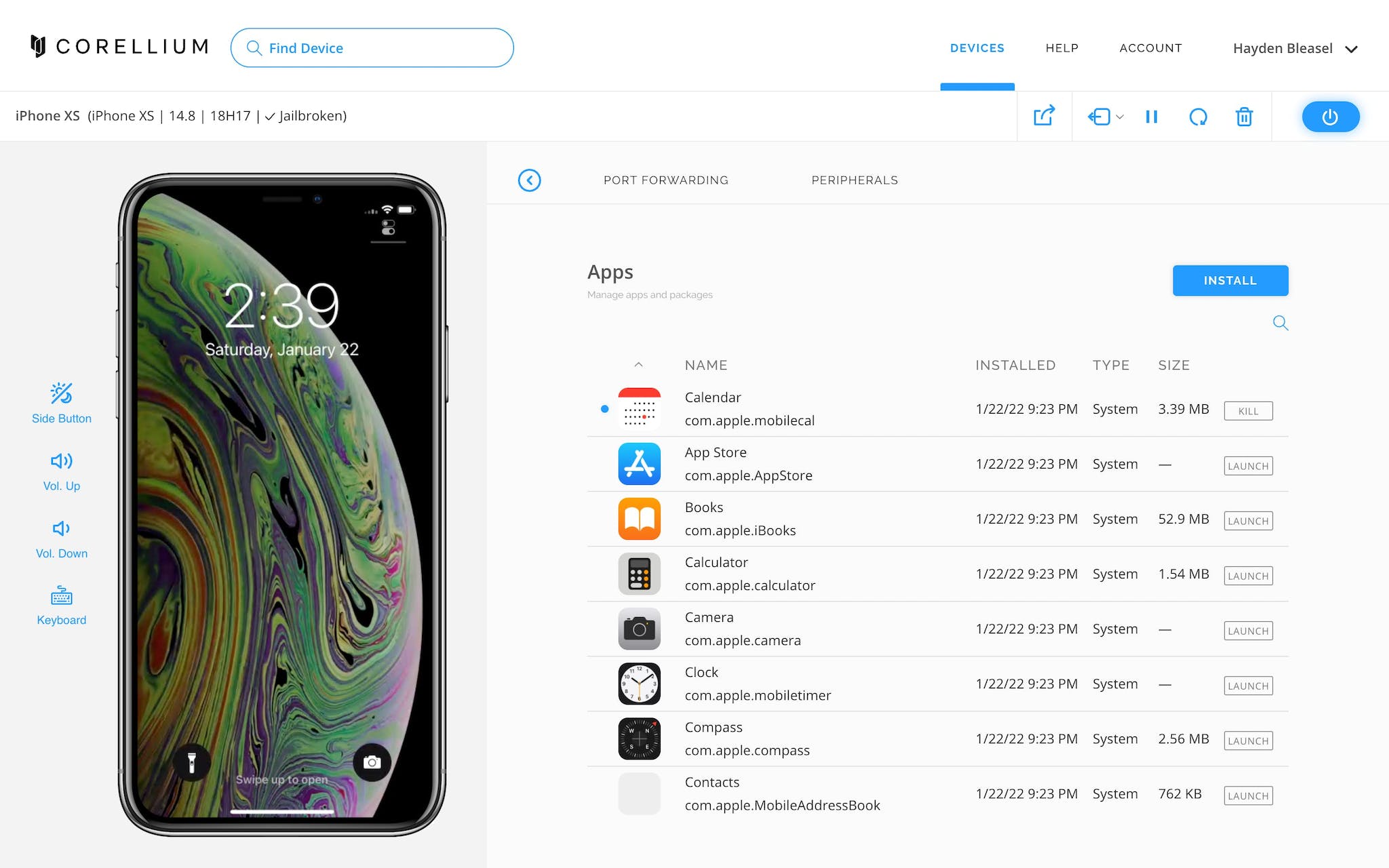 Own your apps​
For each app, view the name, date installed, type (System or User), and size of the file. You can also launch, kill or even uninstall some apps.
Install APKs on Android​
Installing apps on Android devices is as simple as uploading your APK file. Once it's installed, the app will appear in the list of Apps, as well as on the virtual device screen.
Install IPAs on iOS​
Corellium can install properly-signed apps on both jailbroken and non-jailbroken by loading them just as you would on a physical device.